Wellness
Influenced by Eastern and Asian cultures who have used whole foods for healing for centuries, Hāla'i Healing Place encourages a natural lifestyle based upon ancient wisdom. With loving support and guidance on the wholesome benefit of eating foods specific to your individual health, constitution, and climate where you reside you may expect to establish healthy habits for enhanced well being. For instance, some foods are more cooling for certain conditions of the body, others are more warming, some are cleansing, some are building, etc.
While the human body is intricately complex, it is also divine in its simplicity. When the body's internal environment is unbalanced and reflects an acidic state, it provides the perfect environment for dis-ease to thrive. Bringing the body back in to balance by alkalizing the body's pH creates an atmosphere where dis-ease cannot survive. La`Ren presents tangible easy incremental steps for you to achieve optimal vitality. Combined with rest, movement, sunshine, life purpose and spiritual alliance, nature has everything we need to cleanse, nourish, heal and build a strong healthy body.
"Let nothing which can be treated by diet be treated by other means."
– Moses Maimonides
For those of you needing additional assistance in meeting your health goals, Hāla'i Healing Place is proud to offer a distinct selection of proprietary products to encourage gentle cleansing from deep within the cellular structure while providing maximum support for your vital organs. All products are 100% excipient free with no toxic tag-a-longs, undisclosed fillers, binders or artificial colors. All extracts are bio-available for maximum absorption and are never heated with toxic glues or lubricants using only the highest quality ingredients and all products are tested for radiation, heavy metals, pesticides, and excess moisture.
Please discuss any considerations you may have during your initial consultation at Hāla'i Healing Place for a customized lifestyle program to fulfill your individual needs and goals.
– Upcoming Seminars –
"Ancient Wisdom of Food:
Beyond Paleo and Fad Diets to Optimal Health"
Whether you need to overhaul or optimize your health, La`Ren Kristen, Holistic Health Practitioner and graduate from the Center for Nutritional Studies at Cornell shares her passion in this no frills real facts intimate seminar to help you make sound healthy choices based on hard evidence and scientific research, not popular authors or pseudo-science.
You will go away with confidence about the direction you need to take to achieve optimal vitality and come to understand that true health is much more than the mere absence of dis-ease.  Join La`Ren in an intimate venue for a seminar you will likely always remember.
West Hawaii in the Village of Kailua Kona: 
Tuesday, April 21st 8am – 12pm
Tuesday, June 16th 8am – 12pm

North Hawaii in the Heart of Kapa'au:
Wednesday, April 22nd 12pm – 4pm
Wednesday, June 17th 12pm – 4pm

Limited space available .
Reserve today at 808.987.6010 or use the PayPal option below.
(alternate days may be arranged for all seminars)
Investment: $295
MasterCard, Visa and American Express are accepted for all transactions. No personal checks. Add tax for all transactions and a processing fee if paying by credit/debit card or PayPal. Advanced registration and pre-payment required .
SEMINAR AND WORKSHOP CANCELLATION POLICY:
A 14-day 100% non-refundable cancellation policy applies to all workshops or seminars, a 50% refund is provided for all cancellations made within 15-29 days of class. For all cancellations made 30 days outside of the event date, you will receive a refund minus a $25 cancellation fee. Reschedules are an additional $50. No exceptions.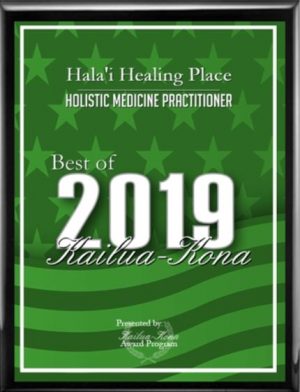 "Our lives are not in the lap of the God's but in the lap of our chefs."
– Lin Yutang
These statements have not been evaluated by the U.S. Food and Drug Administration.
Wellness Coaching is not meant to be a substitute for a one-on-one relationship with a qualified
medical professional and is not intended as medical advice.  Results vary widely;
foods are not drugs and are not intended to diagnose, treat, cure or prevent any disease.